"White Carnation – A Culinary Experience For Your Eyes And Palate
Located In The Heart Of Huron County"
For 50 years, White Carnation Banquet Hall has been the destination of choice for delectable, high-quality food. We're known for our exceptional and artfully prepared catering, the ideal rental space in our historic Banquet Hall, and of course, for our outstanding weekly Sunday dinner buffets. 
Since 2017, chef/owners Noriel and Corinne have taken the culinary fare at White Carnation to the next level. They've introduced many cultural and international flavours to Huron County and the surrounding area while keeping traditional favourites. 
From the artistically presented buffet with an extensive selection of dishes to the robust flavours skillfully prepared with premium products, each visit to White Carnation is an extraordinary experience. We love to cook within season and with local produce to showcase all that Huron County offers.
Our chefs' culinary expertise is not limited to the White Carnation location but can be enjoyed all around Huron County through our catering service. 
We are now offering our Sunday sit down buffet meal service every Sunday.
We continue providing a large selection of our ready-to-enjoy products which can be purchased at Made in Huron Artisan Market in Clinton.
Our banquet hall is able to accommodate up to 170 people for your business events.

We provide a catering service within Huron County for your events at other venues.

We are able to accommodate groups large and small. Our historic banquet hall is versatile to meet your needs.
Enjoy Sunday Buffet
All Sunday meals are served buffet style.  
CALL for reservations, seating is limited.
Times:
Fall/Winter Hours: open at 4 p.m.
Summer Hours: open at 5 p.m.
Extended hours offered on special occasion days such as Easter, Mother's Day, Thanksgiving, Christmas Eve, Boxing Day. Special pricing on these days.
Please note we are no longer offering a buffet on Christmas Day.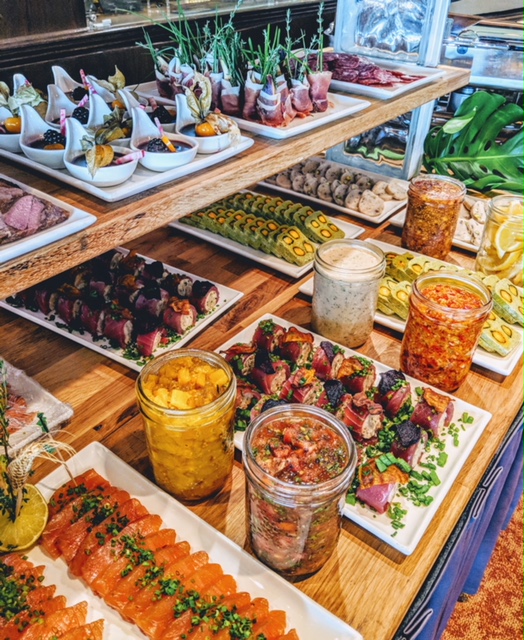 Price
Adults: $36.99
Senior (65+): $33.99
Youth: $16.99 (ages 9-12)
Child: $12.99 (ages 5-8)
Infant: Free (ages 0-4)
* All prices applicable to tax
Payment by debit or cash.
Working Together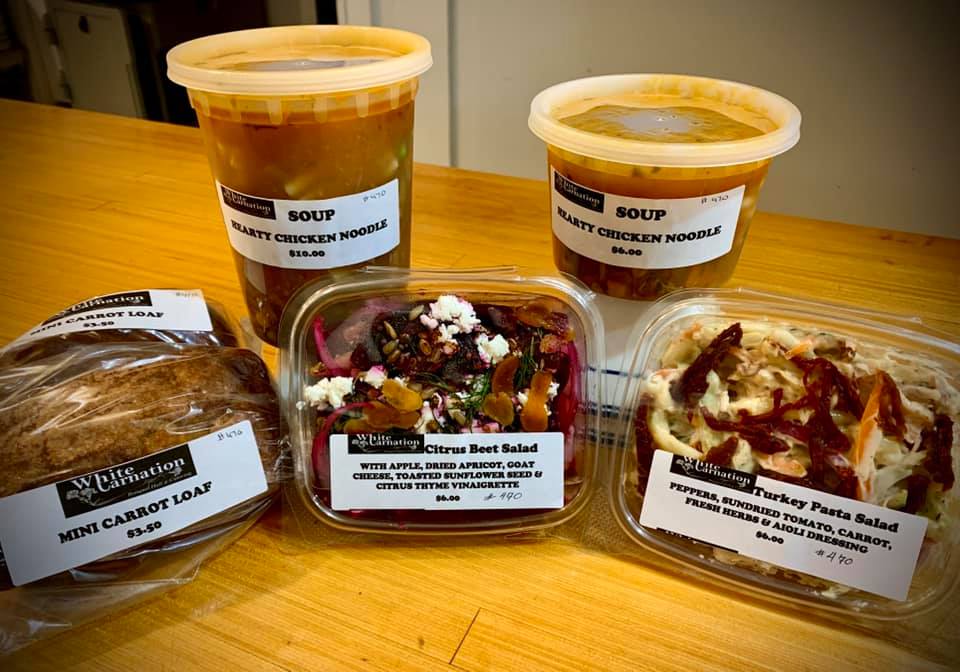 Prepared Salads, Soups, Desserts, Baking and Ready to Serve Meals
Link
What Our Customers are Saying